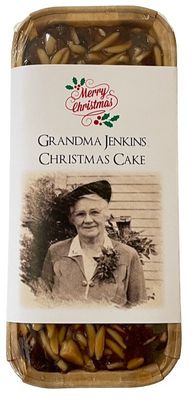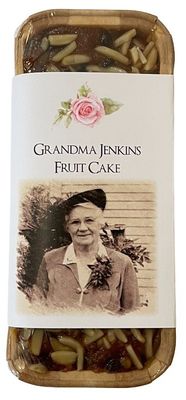 Original Recipe Christmas Cake - Medium
Grandma Jenkins
$50.00
A delicious original recipe fruit cake handmade with premium ingredients including free range eggs, pure NZ butter and French brandy. Topped with slivered almonds and then baked in a compostable vegetable parchment case which is non stick. Finally glazed and packaged in a manner that exudes old fashioned charm.
Cake Dimensions : 235mm x 110mm x 65mm
Weight: 960 grams (approximately)
Please store cakes in an air tight container and in a cool place. In warmer months store in the fridge. All cakes freeze beautifully.

SKU: 10002